Channel Nine's loss is Anvil Media's (and our clients') gain. But what would attract a 30-year veteran away from the energy of covering globally significant news stories to the very different kind of energy of Anvil Media?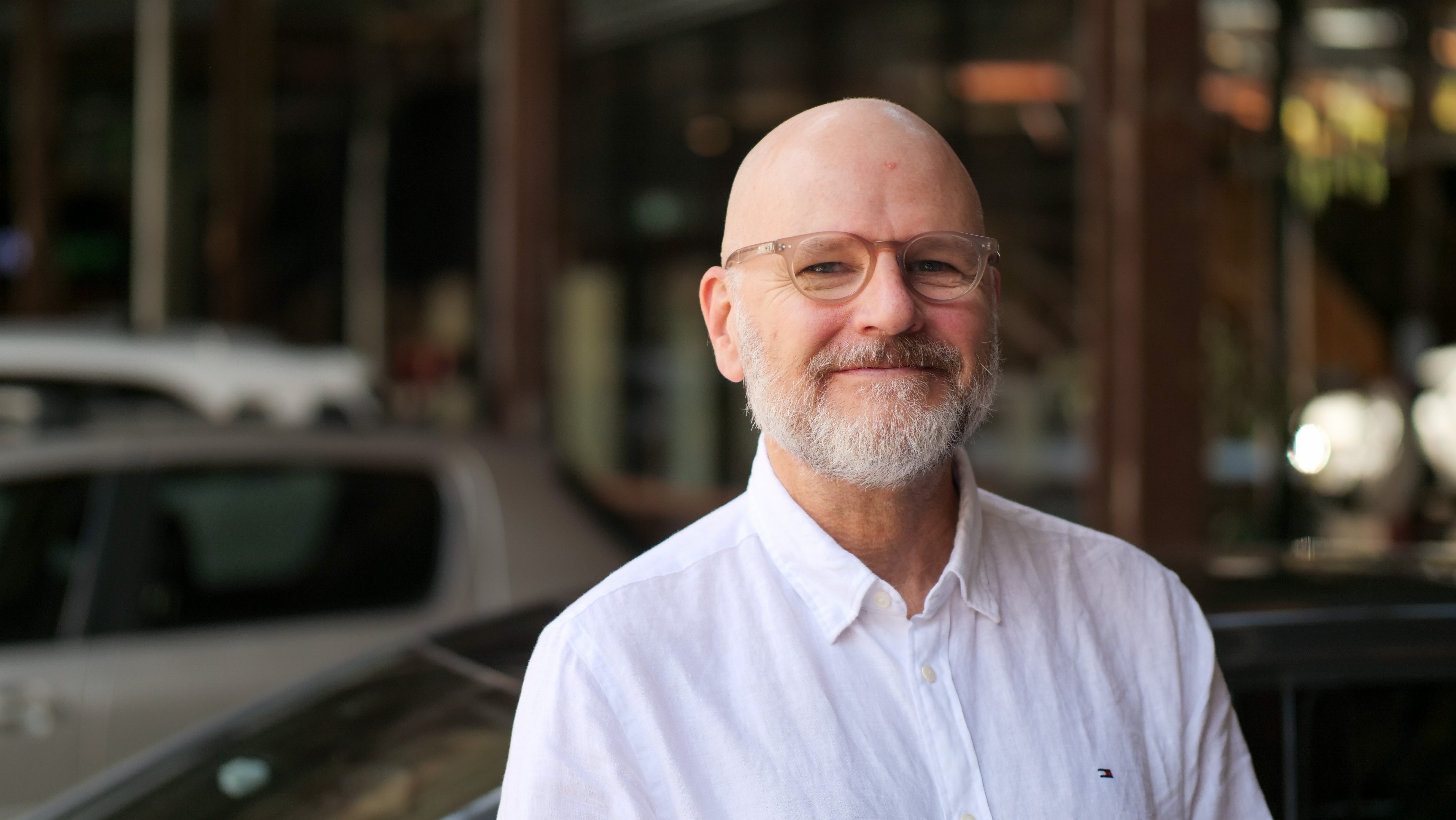 DOUG AUSTIN
Q: Doug, welcome to Anvil! Tell us how you came to find yourself as an editor?
A: I began working for a national commercial tv broadcaster aged 21 in 1989 and stayed with that company until 2022. I started in the Transfers department, progressed to On-Air Videotapes, followed by Production Videotapes and then became a Video Editor in 1992. My career was primarily in news and public affairs programmes, but I also occasionally worked for sport, lifestyle, drama/variety and even religious programmes.
Q: During your career, you've seen a lot of stories. What are the most memorable stories you have worked on and why?
A: Many! I began my career the year the Berlin wall came down and finished there on the day of the passing of Queen Elizabeth II. Unequivocally though, 9/11 and its consequences continue to reverberate through both geopolitics and domestic politics worldwide. I was woken up by a phone call from colleagues to switch on the television the night it happened. I worked 12-hour days for 51 days straight after that. One of my jobs at that time was taking care of the in-flight news service for a well-known airline. My job was to ensure the news story of the century was never mentioned on that news service!
Q: There have also been many changes within your industry. What are the biggest changes and when?
A: I began working in 1989 in the videotape era but also with one programme that was the very last holdout for using 16mm reversal film stock, as they believed (rightly) at that time that video could not surpass film for image quality. A quarter of the first floor of the building I worked in had a dedicated cinema film processing lab. Tectonic shifts in moving image acquisition, processing and distribution since that time has been enormously for the better. In the early 1990s, whilst based on tape editing systems, we believed the amount of data involved would preclude the possibility ever of computer-based editing and other postproduction. We were so very wrong. The first major movie was edited on computer software in 1996 and the rest is history. At Anvil Media our desk computers have the postproduction capabilities of equipment that once occupied 2 or 3 entire office block floors. The icing on the cake is the way the internet has revolutionised the logistics of getting video assets from hither to thither. It is an exciting time to be making films!
Q: What do you like most about working at Anvil?
A: We mainly make agriculture related content and, as an editor, it is a great treat to be looking all day at beautifully shot (Anvil contracts the *best* camera folks!) vision of Australia's incredible farmlands. Most of all, undoubtedly, it's the Anvil people, who are all deeply experienced and knowledgeable, talented yet humble, collaborative and kind. Anvil Media is the best place I have ever worked.
Q: Tell us about your experience with agriculture?
A: Though never a farmer, agriculture has been and is a big part of both sides of my family. My father's side many generations back had a lot of involvement in Merino breeding. (And also introduced the grey rabbit to Australia, but maybe we'll leave that out? Lol) As a child I loved school holidays at my grandparents' mixed farming property in NW NSW, especially riding in the header at harvest, watching the sheep dipping, fixing fences, fishing in the river and, of course, though preferring motorbikes to horses, loved the picnic races. 
---------------------------
If you'd like to talk to one of our experts about your video project, get in touch with us.