Put simply: you get what you pay for. As a full-service video production company, we cover all aspects of video + podcast production so can give you the inside scoop on what video really costs.

So let us breakdown some of the biggest investments of video production, & why it's important to get them right.
SCALE OF INVESTMENT:
($ = LEAST EXPENSIVE to $$$$$ = MOST EXPENSIVE)
CONCEPT CREATION
$ - $$
This is where ideas & brain storming are moulded by strategy & research into your content. It's important to set creative direction here that also aligns with your greater marketing strategy.
Some video production companies will not offer this full service, or agencies may charge for additional consultation sessions so it's a good idea to ask what's included. While this isn't a huge line item in the quote, it's part of the company's experience & expertise that's included in the overall price. And it's a huge difference that makes content strategic, effective, & a lasting investment.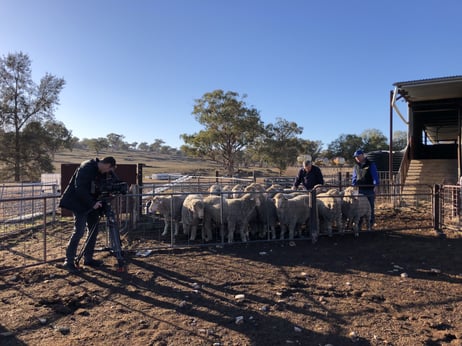 SCRIPT WRITING
$ - $$
If the concept is the architectural sketches, the script is the detailed plan. More than just writing, script writing forms clear, compelling words & visual ideas into a sequence to move your audience to take the action you need. It's not just about creativity. It involves understanding your subject, audience, the context in which they'll see your videos. A first draft from you can be a good start, but a great script will bring power & direction to your ideas. More often, the production company will take on the entire writing task. Ask your production company about their scriptwriting process; it doesn't just happen, so look out for gaps in their plan. Writing for spoken word & visuals is very different to other print or web materials. It's imperative to get this stage right before production - mistakes & revisions during post-production can be expensive & impact on timely delivery & quality.
FILMING
$$$ - $$$$$
Not every project requires filming. But it's important to be clear on what's included & make sure it fits your needs, since it is a significant project cost. For example, a product launch might require filming in a studio with director, producer, cinematographer, lighting, sound, make-up, assistant. A testimonial or case-study video might only need a producer & camera operator. Do you need paid professionals on camera, or is the talent from your company, or your clients? The more people (+location) = more travel costs & expenses to consider.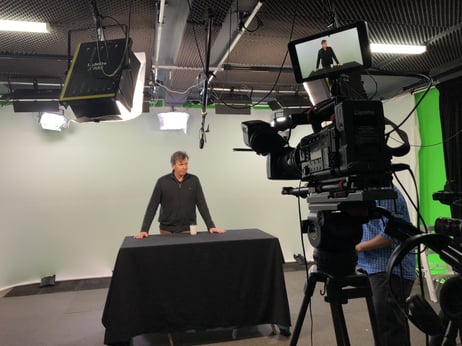 GRAPHICS & ANIMATION
$$$ - $$$$$
Surprisingly - this is not always a cheaper alternative to filming. Why? Because every thing you see (like the graphics assets & their movement on-screen) needs to be designed, created, & set in motion. While some styles of animation are cheaper than others, it's a lot of time in the graphics suite, plus you're also paying for the level of skill & tools the animator has. Your video may be entirely animated, or it may have a blend of graphics (like maps, icons and/or text) over filmed footage. So it's very important to get your content creation & scripting process (in pre-production) right from the start. If you're considering animation, check out our blog: 5 reasons your next video should be animated (and one big reason it shouldn't).
EDITING
$$ - $$$$
Edit suite time is precious. It's where all the hard work of assembling & shaping video ingredients comes together to create your final content. Edit time, editors & animators are all scheduled in advance to meet the needs of your script, deadline & budget. So it's critical to have robust planning during pre- production, plus make sure your feedback during edit revisions is clear & considered. Where most extra costs or time delays occur is in unexpected feedback from stakeholders who haven't been consulted, branding or style guides changing, & feedback or comments that are unclear or conflict with approved script/strategy. Editing costs can also range widely based on an editor's experience (ask to see previous videos in their portfolio & inclusions (like how many rounds of feedback/changes you're allowed to make & if licensed music is included).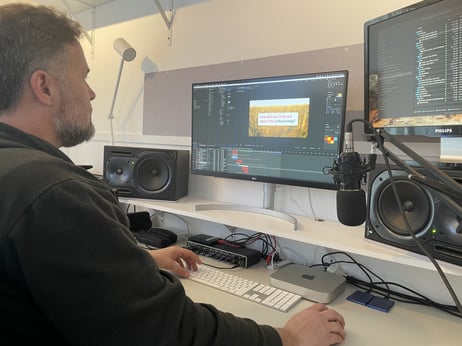 TIME & SCOPE
$ - $$$$$
Deadlines & scale or complexity of your project will have a big influence on the cost. The less time you have & the greater the complexity or amount of content involved, the more expensive it will be. This is where having a full-service production partner is great as you're dealing directly with the people who make your video - so it's less management costs, less chance of errors or miscommunication & quicker turn around.
PROJECT MANAGEMENT
$ - $$$
Creating content involves a lot of moving parts. From pre-production right through to delivery of your final content, you need someone to make sure every step of the project in on brief, on time & on budget. With a full-service video production company, proper project management should always be included - so be sure to ask about their process & how they plan to best work with you.
FOOTAGE / ASSET STORAGE
$ - $$
This little nugget is often overlooked. It doesn't cost much but it's the difference between just making a video vs. investing in your content. All the assets created for you (animated logos, filming/footage, interviews, graphics etc.) can be used on future projects if your production partner includes secure footage & asset storage. This builds a library of assets you can call on at any time to create content strategically aligned with your needs. Plus, it can allow additional content to happen quicker & cheaper than starting from scratch. Make sure to ask what happens to your content and raw files/footage after the video is delivered, how it's stored (you want it secured & backed-up!) & for how long.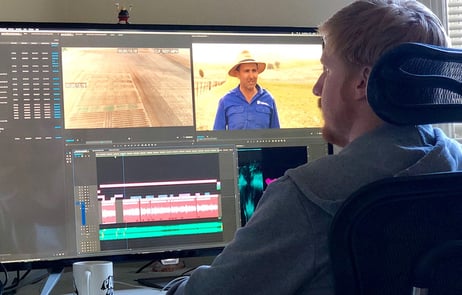 This blog is an excerpt from our free e-book: How to choose the right video production partner.
Download the full free e-book here.
If you'd like to know more, or you're ready to start making content, get in touch.